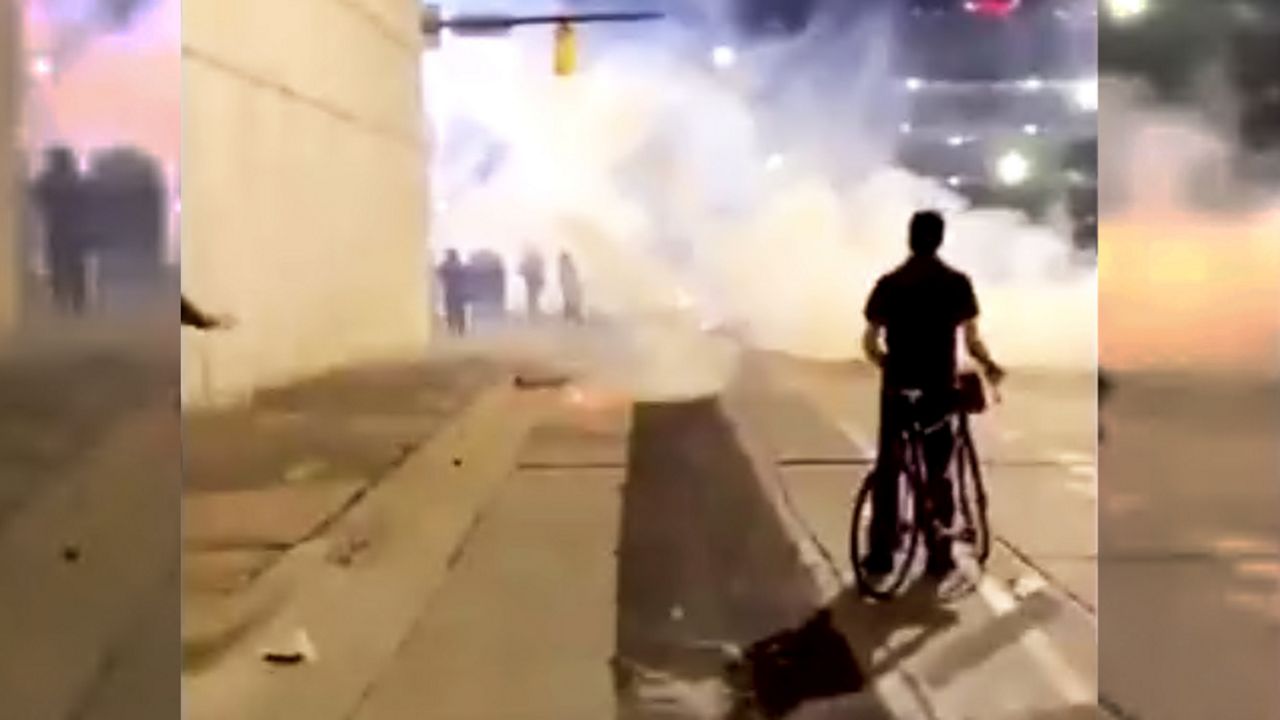 CHARLOTTE, N.C. — The Charlotte-Mecklenburg Police Department says it's investigating after a number of protesters accused them of boxing them into a street with tear gas.
We are internally reviewing the circumstances that developed this evening on 4th Street to ensure policy and protocol were followed.

— CMPD News (@CMPD) June 3, 2020
Video from the incident shows a number of protesters crowded in the middle of a street with tear gas coming in on both sides.
A number of Protesters tonight told us while they were protesting @CMPD surrounded them on all sides and started deploying tear gas so they couldn't escape. @CMPD now says they are looking into the incident to make sure protocols were followed. Here is video from a viewer https://t.co/K9QYyDXBHI

— Courtney Davis (@CDavisNews) June 3, 2020
The incident came after police ordered crowds to disperse.
Earlier in the evening, things remained peaceful with nearly 6,000 demonstrators in attendence, organized largely by the NAACP and Kidz Fed Up. 
Charlotte, unlike other North Carolina cities, did not have a curfew in place.