Katie Taylor has become a game-changer for women's boxing. The undisputed lightweight champion and ESPN's No. 1 pound-for-pound fighter is on the precipice of a massive year, which will likely include a bout against Amanda Serrano, one of the best fighters of this generation and current unified featherweight champion, who has won world titles in seven different divisions. That bout, reportedly to be held at Madison Square Garden in April, is regarded as potentially the biggest fight in women's boxing history.
Taylor, born in Bray, Ireland, played soccer for Ireland in World Cup qualifiers while still boxing as an amateur. She won the gold medal in boxing in the 2012 Olympics and five world championships before turning pro in 2016 and signing with Matchroom Boxing's Eddie Hearn, who has promoted her career and placed her as the main event multiple times. A fight against Serrano would be a co-promotion between Hearn and new boxing promoter Jake Paul.
As she embarks on 2022, Taylor reflects on her past and tells ESPN what she expects the payoff could be if all goes as planned:
I think 2022 could potentially be the biggest year of my whole career, because of the opportunities I'll have to be involved in the biggest fights that women's boxing has seen.
I don't know the order my fights will go in for sure, but I know that the next fight has to be against Amanda Serrano. I would be hugely disappointed if it wasn't.
It feels like people have been talking about this Serrano fight for years now, and people are excited to finally see it happen. It's obviously been scheduled to happen a couple of times previously and fallen through for whatever reasons on her side. But hopefully this time it does happen.
After that, I'm not sure. I just take it one fight at a time. This game, that's the way you have to look at things — one fight at a time, one opponent at a time — so that's the only fight I'm focusing on right now. But I think it could kick off a career-defining year for me. I'm looking at a chance to become an undisputed champion in multiple divisions and an opportunity to be involved in the biggest fights in women's boxing.
Outside of Serrano, you have Jessica McCaskill or Chantelle Cameron, if she fights Kali Reis and becomes undisputed at junior welterweight. These are the types of names that could make for huge, huge fights. These are super fights, not just in women's boxing but boxing as a whole. The attention fights like those could possibly bring to the sport would be unreal, so I think this could be a very historic year for me.
"I feel like I have sacrificed a lot for this sport. It's my absolute passion, so to see women's boxing where it is right now, and to envision where it can go, I just feel like it's all come together. All the sacrifices that I've made in my life and whole career have led to this point, so I'm very grateful." Katie Taylor
When I started, my goal was to be involved in huge events like this. Headlining at Madison Square Garden against Serrano, in the first women's fight to do so, would truly be the pinnacle of the sport. So much of boxing's history is linked to MSG, and I've been fortunate enough to fight there already on a couple of occasions. It's such an iconic venue.
I think back to when I met with Eddie Hearn in his office in London about turning pro in 2016. It was at the end of a tough stretch for me in the amateurs where I had two consecutive losses, but I definitely had a desire to turn pro at that time, he was interested in signing me, and it went well. Coming out of his office, I felt the excitement and passion again.
I told Hearn that I wanted to get women's boxing to a place where the UFC already was at that time. Back then, Ronda Rousey was probably the biggest name in the UFC, and since then so many more female stars have emerged in MMA. Women's professional boxing was still pretty much under the radar at that point, though. At the start of my pro career, every time I was fighting I felt like I had to prove myself, even to the people watching. And you're thinking to yourself, 'OK, are they looking at me as if this is a circus act, or are they going to treat me like a genuine fighter?' I wanted to be treated like a genuine fighter who just loves the sport and takes it very seriously, and thankfully we're in a position now where I think a lot of the household names are actually female fighters. It's remarkable.
I'm obviously standing on the shoulders of giants as well. There were so many women who came before me as pioneers of the sport, the likes of Christy Martin and Deirdre Gogarty, who had that huge fight on the Mike Tyson-Frank Bruno undercard in 1996. That was the first huge event in women's boxing. Gogarty was one of my heroes growing up, and she was a huge support to me. Martin was one of the biggest female athletes in the world at the time.
You also have Laila Ali, Ann Wolfe, Lucia Rijker — these women paved the way for us. I'm just so grateful, and women's boxing wouldn't be in the position it is in today if it wasn't for the women who came before us as well.
Katie Taylor, left, became undisputed lightweight champion with a decision victory against Delfine Persoont in 2019 at Madison Square Garden in New York. She has defended the championship five times since then. Nick Potts/PA Images via Getty Images
When I look at some of my all-time favorite fighters, Floyd Mayweather, Marco Antonio Barrera, Sugar Ray Leonard and Mike Tyson, those guys were always involved in the biggest fights possible. Every single time they fought, it was an event. I don't know if I'm at that point, but that's the level I want to get to.
I am 35, though, and I know that this is a short career. But I do want to make the most of it, and I genuinely feel like people have not seen the best of me. I feel that these next few years of my career will be the best yet.
I definitely understand I can't do this forever, unfortunately, as much as I would love to. So many people have spoken about my retirement over the last few months. When I'm asked about it, I just answer politely, I guess, but on the inside my stomach's churning. I understand that's a natural conversation for people to have. It's a genuine question people can ask, but I'm not looking at retirement right now. I do feel very, very fresh and have a few more years left in me. I just feel like people are pushing me out the door. Like, 'When are you going to retire?' Do you guys want me to retire?
Outside of those moments, and those questions, retirement isn't something I give a lot of thought to. I'm only ever really focused on the next fight, and I don't really look much beyond that. Obviously boxing has been my life and is such a passion for me, so I'd love to stay involved in the sport in some capacity when I do retire, especially if it means working with young boxers and helping them realize their potential. But what that role is exactly, I'm not sure.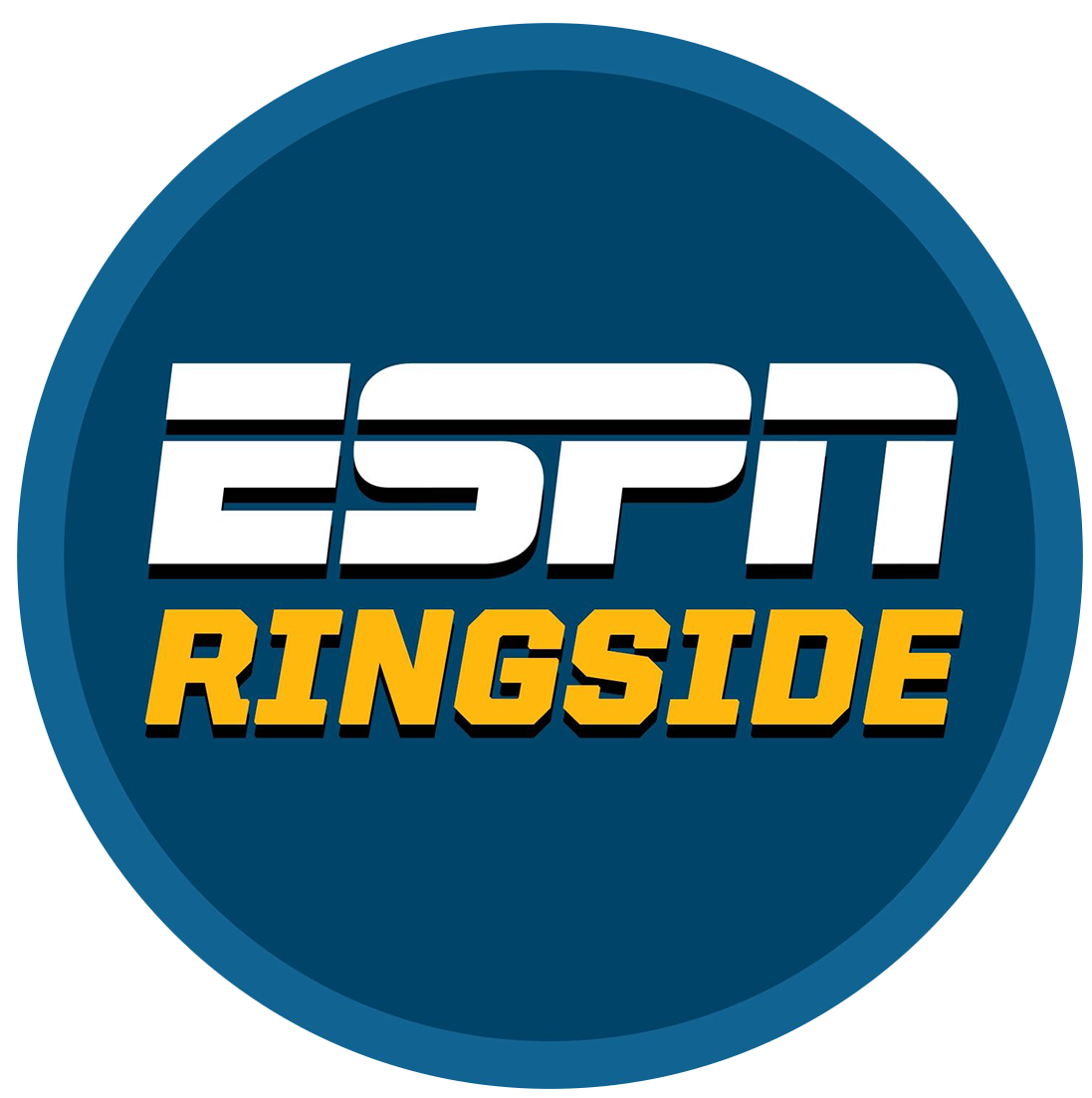 Follow us on Instagram and Twitter to stay up to date with all of our latest boxing news.
When I started boxing as a 10-year-old girl, my whole focus back then was to become an Olympic champion. This was before women's boxing was even allowed in Ireland or sanctioned in the Olympics. I feel like I have had to break boundaries my whole life, even back then when I was just starting out in the sport.
I have always said that the greatest legacy I can leave is to inspire the next generation to come through. Now every amateur gym in Ireland is packed full of talented, young girls, so that's definitely been the most satisfying part of my journey. I just want to continue to inspire the next generation to dream big dreams like I did, and go on to do even better than I have done in my career. That's what true legacy looks like.
I feel like I have sacrificed a lot for this sport. It's my absolute passion, so to see women's boxing where it is right now, and to envision where it can go, I just feel like it's all come together. All the sacrifices that I've made in my life and whole career have led to this point, so I'm very grateful.