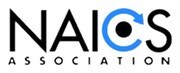 This industry comprises establishments, such as camps and schools, primarily engaged in offering instruction in athletic activities to groups of individuals. Overnight and day sports instruction camps are included in this industry.
Camps, sports instruction
Professional sports instructors (i.e., not participating in sporting events)
Cheerleading instruction
Riding instruction academies or schools
Gymnastics instruction
Sports (e.g., baseball, basketball, football, golf) instruction
Martial arts instruction, camps or schools
Swimming instruction
Cross-References.
2007
NAICS
2012
NAICS
2017
NAICS
Index Entries for 611620
611620
611620
611620
Academies, riding instruction
611620
611620
611620
Aerobic dance and exercise instruction
611620
611620
611620
Automobile racing schools
611620
611620
611620
Baseball instruction, camps, or schools
611620
611620
611620
Basketball instruction, camps, or schools
611620
611620
611620
Baton instruction
611620
611620
611620
Bowling instruction
611620
611620
611620
Boys' camps, sports instruction
611620
611620
611620
Boys' camps, sports instructor
611620
611620
611620
Camps, sports instruction
611620
611620
611620
Cheerleading instruction, camps, or schools
611620
611620
611620
Football instruction, camps, or schools
611620
611620
611620
Girls' camps, sports instruction
611620
611620
611620
Golf instruction, camps, or schools
611620
611620
611620
Gymnastics instruction, camps, or schools
611620
611620
611620
Hockey instruction, camps, or schools
611620
611620
611620
Jai alai instruction, camps, or schools
611620
611620
611620
Judo instruction, camps, or schools
611620
611620
611620
Karate instruction, camps or schools
611620
611620
611620
Martial arts instruction, camps, or schools
611620
611620
611620
Professional sports (e.g., golf, skiing, swimming, tennis) instructors (i.e., not participating in sporting events)
611620
611620
611620
Riding instruction academies or schools
611620
611620
611620
Schools, sports instruction
611620
611620
611620
Scuba instruction, camps, or schools
611620
611620
611620
Skiing instruction, camps, or schools
611620
611620
611620
Skin diving instruction, camps, or schools
611620
611620
611620
Sky diving instruction, camps, or schools
611620
611620
611620
Soccer instruction, camps, or schools
611620
611620
611620
Sports camps (e.g., baseball, basketball, football), instructional
611620
611620
611620
Sports instruction, camps, or schools
611620
611620
611620
Sports instructors, independent (i.e., not participating in sporting events)
611620
611620
611620
Swimming instruction
611620
611620
611620
Tennis instruction, camps, or schools