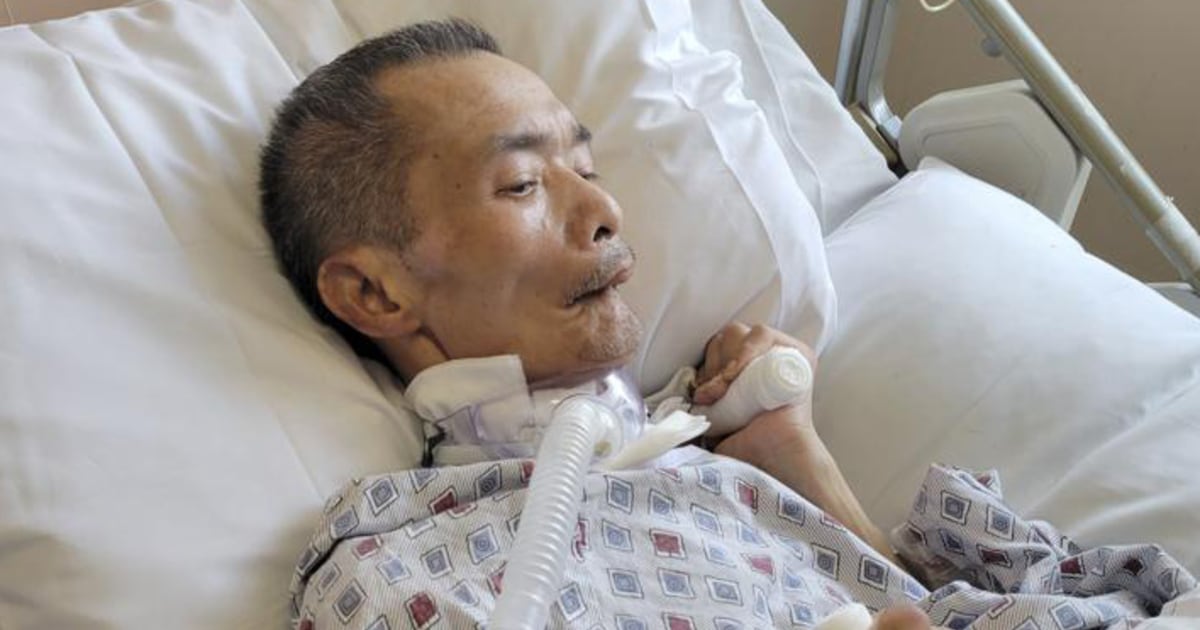 A New York man pleaded guilty Thursday to manslaughter as a hate crime for the brutal beating of Yao Pan Ma, a Chinese immigrant who died months after he was attacked while out collecting cans to earn money.
Ma, 61, suffered a traumatic brain injury from the 2021 attack and never regained consciousness. He died eight months later with the incident sparking national upset amid a rise in hate crimes targeting Asian Americans and Pacific Islanders in New York and across the United States.
Jarrod Powell, 51, is expected to be handed a 22-year prison sentence, Manhattan District Attorney Alvin Bragg's office announced Thursday.
The attack, which initially left Ma critically injured, unfolded on April 23, 2021, when he was in East Harlem collecting cans to help pay rent.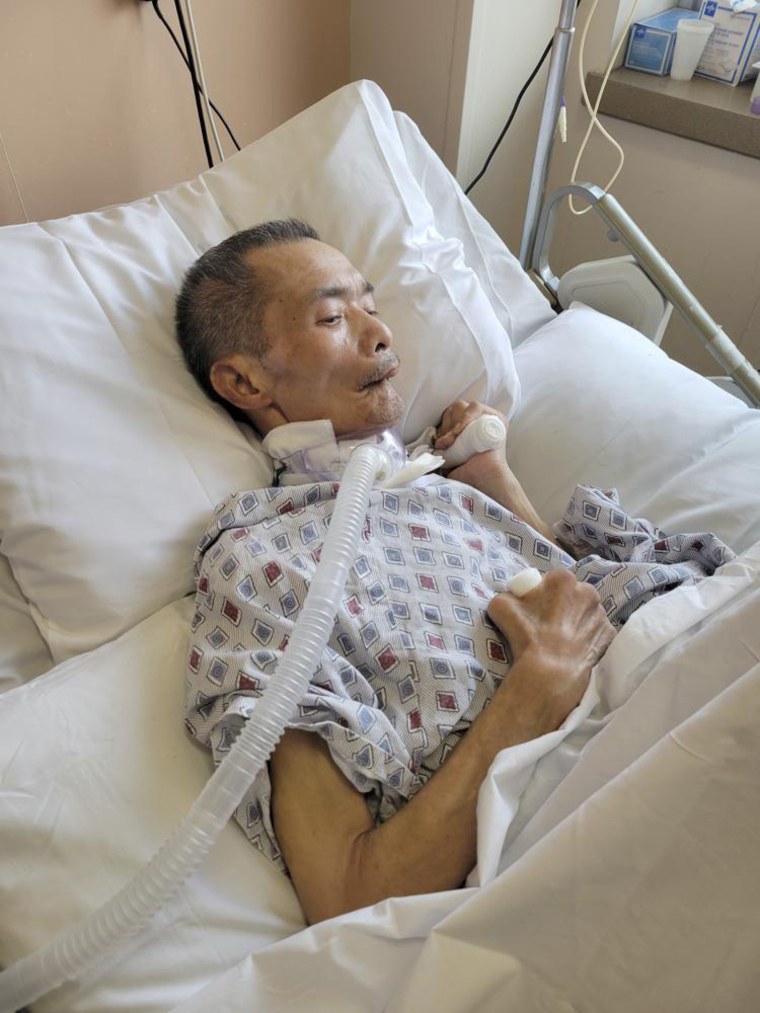 Yao Pan Ma is shown hospitalized after he was attacked while collecting cans in New York, on April 23, 2021. Ma died months later.Karlin Chan via AP
At around 8:30 p.m., a man struck Ma from behind, causing him to fall to the ground, police previously said. Surveillance video released by the New York Police Department's Hate Crimes Task Force showed the man stomping Ma in the head while he was on the ground.
An MTA bus driver, who was stopped at a traffic light and saw the attack unfold, flagged down a nearby ambulance and Ma was taken to Harlem Hospital, where he was treated for facial fractures and bleeding on the brain. 
Ma was in a coma for months before dying on Dec. 31.
Powell was arrested days after the attack and faced multiple felony charges of attempted murder and hate crimes. He had pleaded not guilty at his arraignment.
In pleading guilty, he acknowledged that he had targeted Ma because he was Asian, according to Bragg's office.
Ma's loved ones welcomed the expected sentence, family spokesperson Karlin Chan said.
"While this will not bring back Mr. Yao Pan Ma, it is a significant sentence that we can accept," Chan said, according to The Associated Press. The spokesperson noted that the plea would spare the family the pain of a trial, the AP reported.
Ma and his wife had immigrated to the U.S. in October 2018 from China, where Ma had worked as a dim sum chef, Chan said, according to the AP.
Ma was working as a chef in the U.S. and his wife was working as a home care attendant when they both lost their jobs during the pandemic shutdowns in 2020, Chan said. That's when they began collecting cans and bottles to return for refunds so they could pay for rent.
Powell is expected to be sentenced on March 9.
Chantal Da Silva
Chantal Da Silva is a breaking news editor for NBC News Digital based in London. 
The Associated Press contributed.