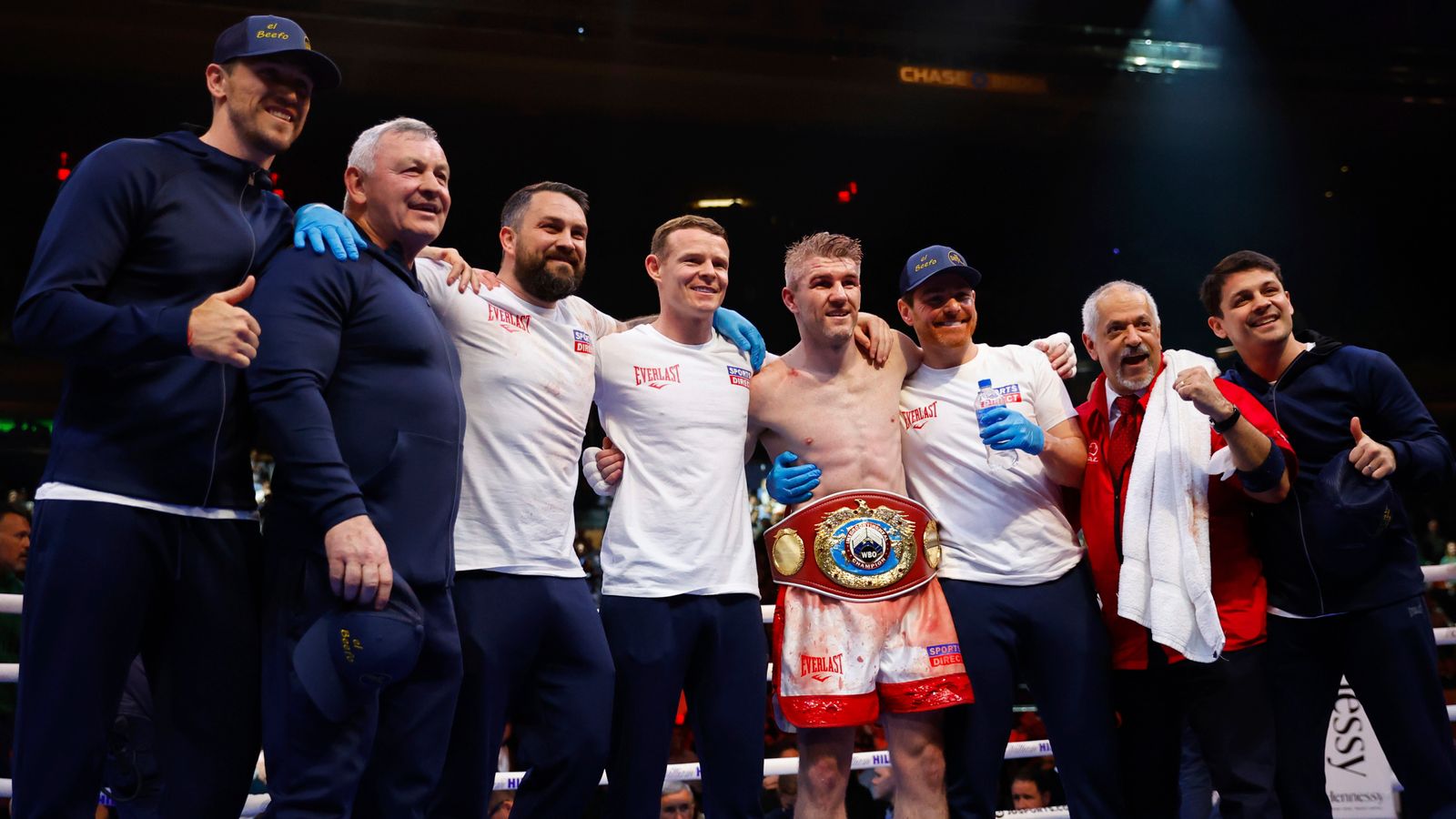 Chris Eubank Jr is the son of boxing legend Chris Eubank. But when he boxes Liam Smith on Saturday he will be coming up against another dynasty in British boxing.
The Smiths are the most extraordinary, ordinary family in the sport. The brothers have been at the heart of some of the biggest events in British boxing over the last decade and more.
Whenever one is fighting, the other brothers won't be far away. But they are rooted in their Liverpool hometown. They have no great desire to pursue celebrity. They're still close to their original amateur boxing club.
Please use Chrome browser for a more accessible video player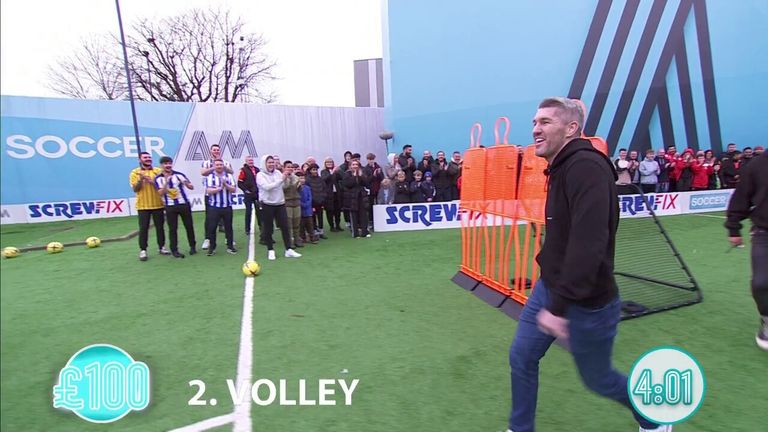 Liam Smith brings his boxing power to the Soccer AM arena as he smashes in a volley during the pro-am game.
Liam Smith still plays football for a local side on Sunday mornings, whether he's been boxing on the Saturday night or not. He's even kept up his snooker, as Sky Sports News found out this week.
The brothers remain most at ease in each other's company. They seem normal.
"We are," Liam Smith said. "Family is everything."
"This boxing's short," he continued. "Boxing's a short career, boxing's over and then what?
"Once boxing's done no one wants to know you no more. It's a mad circle."
But it's impossible to imagine another family ever achieving what they already have in British boxing. Liam, Paul, Callum and Stephen Smith have all been British champions. They've all challenged for world titles. Liam and Callum Smith have both already been world champions.
Paul Smith, the oldest, led the way for them. He packed out the Echo Arena in Liverpool with his British title fights. He lost to George Groves and James DeGale in 2010 and 2011 but he rebuilt.
He worked his way to a world title fight with Arthur Abraham, whom he boxed twice. He even took on future Hall of Famer Andre Ward in Oakland.
By the time Stephen Smith had completed his 12th professional fight, he'd won both the British and Commonwealth featherweight titles.
In 2016 he took on Jose Pedraza for the IBF featherweight title and also fought Jason Sosa for a WBA 'regular' title that same year, losing those on points decisions.
In 2021 he decided to join older brother Paul Smith in retirement.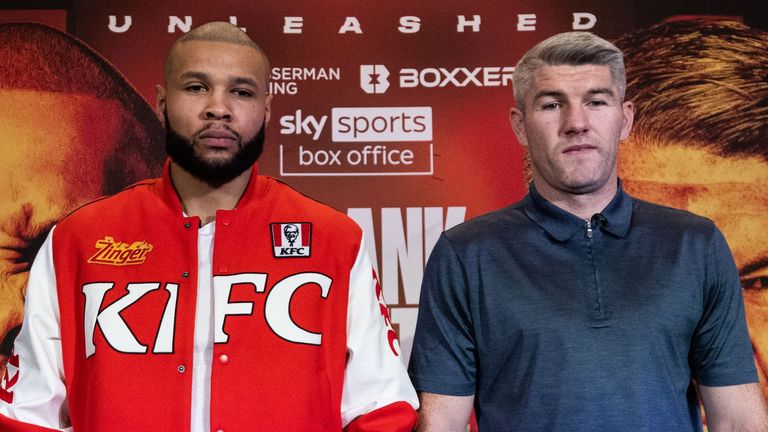 Image: Chris Eubank Jr and Liam Smith will finally collide on Saturday in Manchester
But Liam and Callum Smith are both still active and both on the hunt for their second world titles.
Callum Smith is the youngest of the four brothers and was a stellar amateur like the others. He won a silver medal at the Commonwealth Games, like Paul, while Stephen Smith was 2006 gold medallist.
A GB boxer alongside Anthony Joshua, Josh Taylor and more he was incredibly unlucky to be denied a place at the London 2012 Olympic Games.
He excelled as a pro. In 2015 he stopped Rocky Fielding in the first round at the Echo Arena to become the fourth Smith brother to win the British title. He won the European super-middleweight title in his next fight by first-round stoppage as well.
He entered the World Boxing Super Series and fought his way through to the final. He stopped George Groves to win the Muhammad Ali trophy, the WBA title and gain a measure of revenge for the latter's victory over older brother Paul.
He lost his world championship to Mexican superstar Canelo Alvarez in 2020 but has re-emerged as a force at light-heavyweight, most recently hammering Mathieu Bauderlique to confirm his place as the mandatory challenger for the WBC title.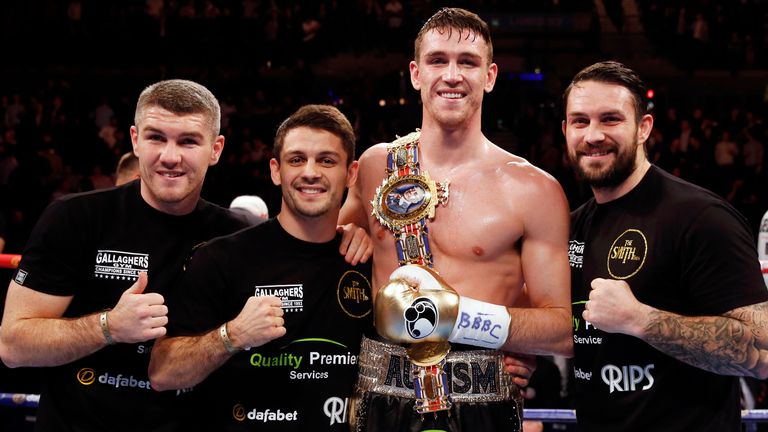 Image: Callum Smith was the fourth and final brother to become British champion
In Canelo Callum and Liam Smith have a common opponent. Alvarez fought Liam Smith back in 2016, down at super-welterweight in an open-air stadium in Texas. It was one of the biggest fights of Smith's career so far and he was already an experienced world champion then.
Liam Smith has been a British and Commonwealth champion. He won a WBO 'Interim' title when he first beat Liam Williams. He fought Jaime Munguia in Las Vegas. Though he lost that bout on a points decision he recovered his best form. Since then he's boxed everywhere from Liverpool to Russia, Mexico and New York, impressing in each contest along the way.
But he knows that Chris Eubank Jr in Manchester on Saturday will be his biggest night in the UK. Victory this weekend would be another chapter in the Smiths' legacy.
"Everything, it'll mean a lot to all of us. It keeps my career going up also and just keeps our name getting better and better," Liam Smith told Sky Sports.
"This just adds to it. The four of us have been British champion, the four of us have challenged for world titles, two of us have been world champion.
"We've fought in LA, San Francisco, New York, Vegas, Monte Carlo… We've won about 30 titles, if you're counting English, British, European, Intercontinentals here and there. I think we've won 30 titles.
"This just keeps adding. It adds to all our family history. When the book's made or the film's done, it just adds to it."
Please use Chrome browser for a more accessible video player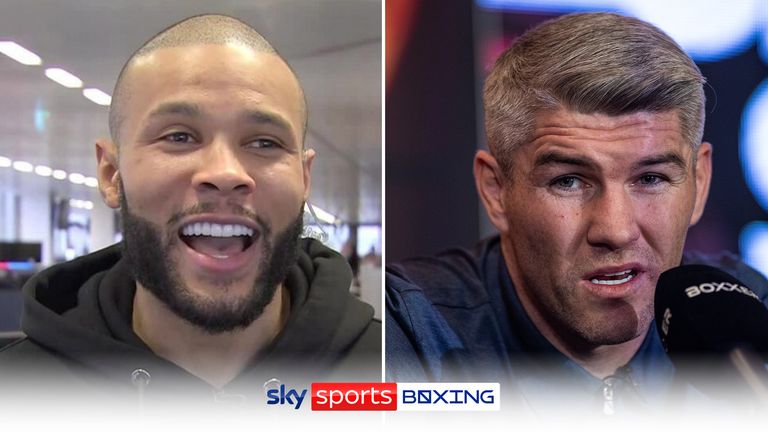 Chris Eubank Jr says he's 'rattled' Liam Smith after receiving heated messages from him ahead of their showdown in Manchester on January 21st.
Even former opponent Groves had to acknowledge what they've done. "They're very good for British boxing, a very talented family," he told Sky Sports.
"They're great for British boxing. When I first turned pro Paul Smith was around British title level, he might have been British champion. They always talked about the younger brothers being stars. Stephen the next oldest one, he was a standout amateur fighter who didn't go to the Olympic Games but was definitely in the running for qualifying and the other two followed suit," he added.
"Callum, who I boxed, was huge for the weight, good boxer, big puncher and he's now doing brilliant things.
"There's a bit more spite in Callum and Liam, the younger of the Smith brothers, maybe they had to have more spite growing up with big brothers!"
Smith does punch with venom. That aggression is part of the style which makes him successful. But Groves warned: "If Liam loses his composure [with Eubank], he might come unstuck."
Liam Smith does deny that he's a man who's always angry. "I think that's the way I come across. That's why a lot of people say they think Eubank's under my skin," he said.
"I'm argumentative. That's my character. You're not going to get me coming and playing any games and any antics that Eubank's playing. I would never sit there and say, 'I only need to be 60 per cent and I'll beat him'.
"If I did any of those antics my mother [would tell him off]."
Please use Chrome browser for a more accessible video player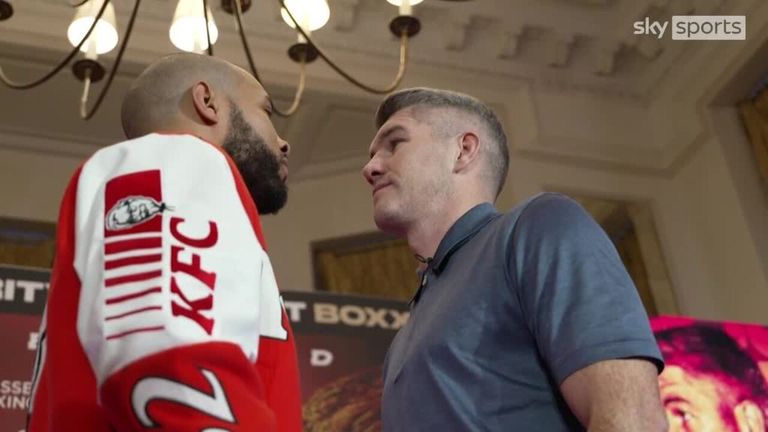 Matthew Macklin believes some of Chris Eubank Jr's pre-fight comments may have infuriated Liam Smith but he will keep his composure in the ring.
Paul Smith has watched his brother boxing as closely as anyone. He notes that he performs well when angry. "Liam is one of those fighters who will fight better with a little needle and bit of animosity," he said. "Liam's at his happiest head-to-head.
"That's where he's at his most comfortable and confident."
He says that during a fight when Liam Smith smiles, that's when he's dangerous.
"Once he starts smiling in the ring, I relax a lot more when I see Liam start smiling in the ring because he knows he's got him. When he starts smiling, it's trouble. People think him smiling is like a tell or weakness.
"When he's smiling he's happy, he's seen something and he's happy. So once that starts we can relax a little bit."
The three brothers will be watching out for that when they're ringside at the Manchester Arena on Saturday.
That they've all been through moments like these together, Liam Smith believes, is at the heart of their success.
"We're so close and everything we've done, we feel like we've been here before," he said.
"One of us went on to challenge for a world title, then the next one followed, then the next one and one followed that. It's the same with British titles. We just feel like we've all been in them places before.
"Every time someone's set themselves up for a big night, a big challenge, we all seem to have been there before. It's just helped us all."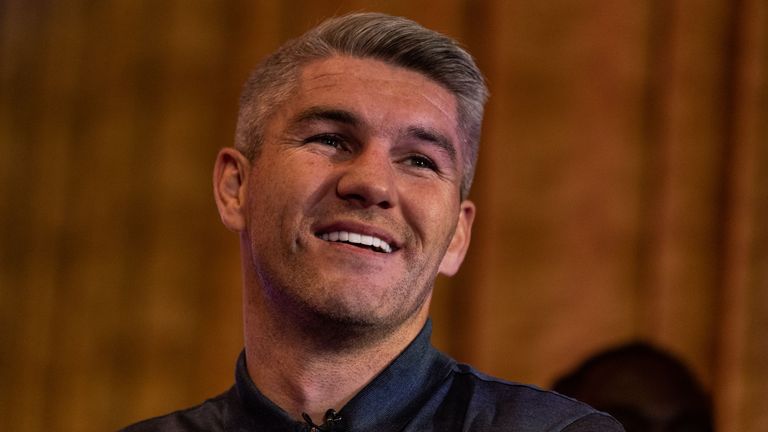 Image: Liam Smith might appear confrontational but that's when he's comfortable
Raising awareness
The Smith brothers typically box with the word autism stitched on the back of their shorts. They work to raise awareness and understanding about the condition.
They were inspired to do that because of their own personal experience. One of their sisters was diagnosed with autism. When that happened years ago the brothers were only children but didn't understand what it meant themselves.
"When my mum told us she was autistic I remember it like it was yesterday," Liam Smith said on Behind the Ropes.
"She said, 'It's classed as a disability and she might not talk. If she doesn't talk by the time she's 10 years old, she'll never talk'.
"At the time we didn't have a clue what autism was. That's why for years and years we tried and we still do, to raise as much awareness as we can. Now it's more [understood]. We fight with it on our shorts, every T-shirt we have made we have autism on, we do lots for schools, obviously the charities. Because of that day when she said she's autistic, we said what's that?
"She [their sister] is a one off. She's a character in herself. We have our good days, we have our bad days with her but we've had that for over 21 years. We wouldn't change it for the world now, the way she is.
"We have some tough days with her and she has some great days. She's autistic and we wouldn't change it for the world."
Chris Eubank Jr vs Liam Smith is on Saturday January 21, live on Sky Sports Box Office. Book it now if you are a Sky TV subscriber or a Non-Sky TV subscriber. Buy tickets here.